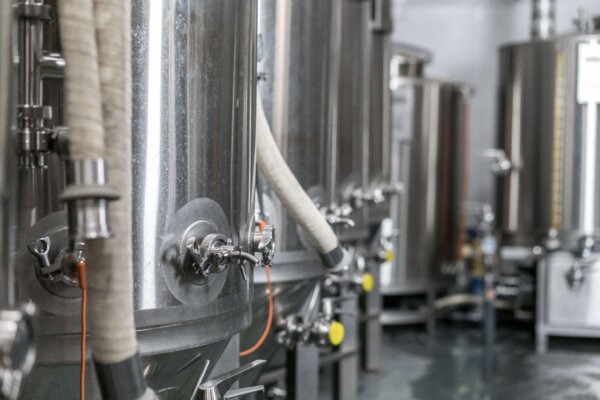 Kombucha has changed our lives. Let us change yours!
We cut through the BS… and share the ancient secrets
There's not much filtered coming out of Raw Brewing Co.  What can we say? #welikeitraw.  And like our nationally available bottled kombucha, it'll always be a hard nay on the fillers too — proverbial or products.  We've been in the game almost a decade, with an 11,000 sf production facility, and fermenting/bottling/canning capacity of over a million containers per month.   In that time, you can bet we've learned a few trade secrets and a few valuable lessons.  Lesson #1: store-bought kombucha costs too much, fresh tastes exceptionally better, and the closer you brew booch to where its consumed, the less impact on the environment (and the consumer's pocketbook, due to far less transportation and trash).
As a small, bootstrapping brewery on a mission from the start, we were always about saving money and looking out for the community — it's in our DNA. So when we woke up to lesson #1, we had some serious systemic and identity issues to face.  What exactly was Raw Brewing Co – Kombucha.com, and where was our place in this movement?  As true believing kombucha freaks, we knew if we really wanted to fulfill our mission, we had to get kombucha and fermented foods into people's homes and bodies across the globe in a more efficient, tastier, and less expensive way.  If we could do that — well — changing people's habits can change the world.  The question was…how?
The answer…a four point plan to: strike the fear of fermentation from the collective conscious, share our secrets, show the world how easy and fun fermentation can be, and provide people the products and resources to make their creations taste brewery-fresh and better than store-bought, every time.  And so came the RBC U-Brew System and family of brewing products, born from mission-critical innovation backed by science and a love of the brew.  Secret #1: there are no ancient secrets — something else about us — we do like to have a little fun and play games while we smash the old ways.  But seriously, this is brewery science, and anybody can do it with our system.  Kombucha to the people!
That's our mission and we're sticking to it – join us on the journey!